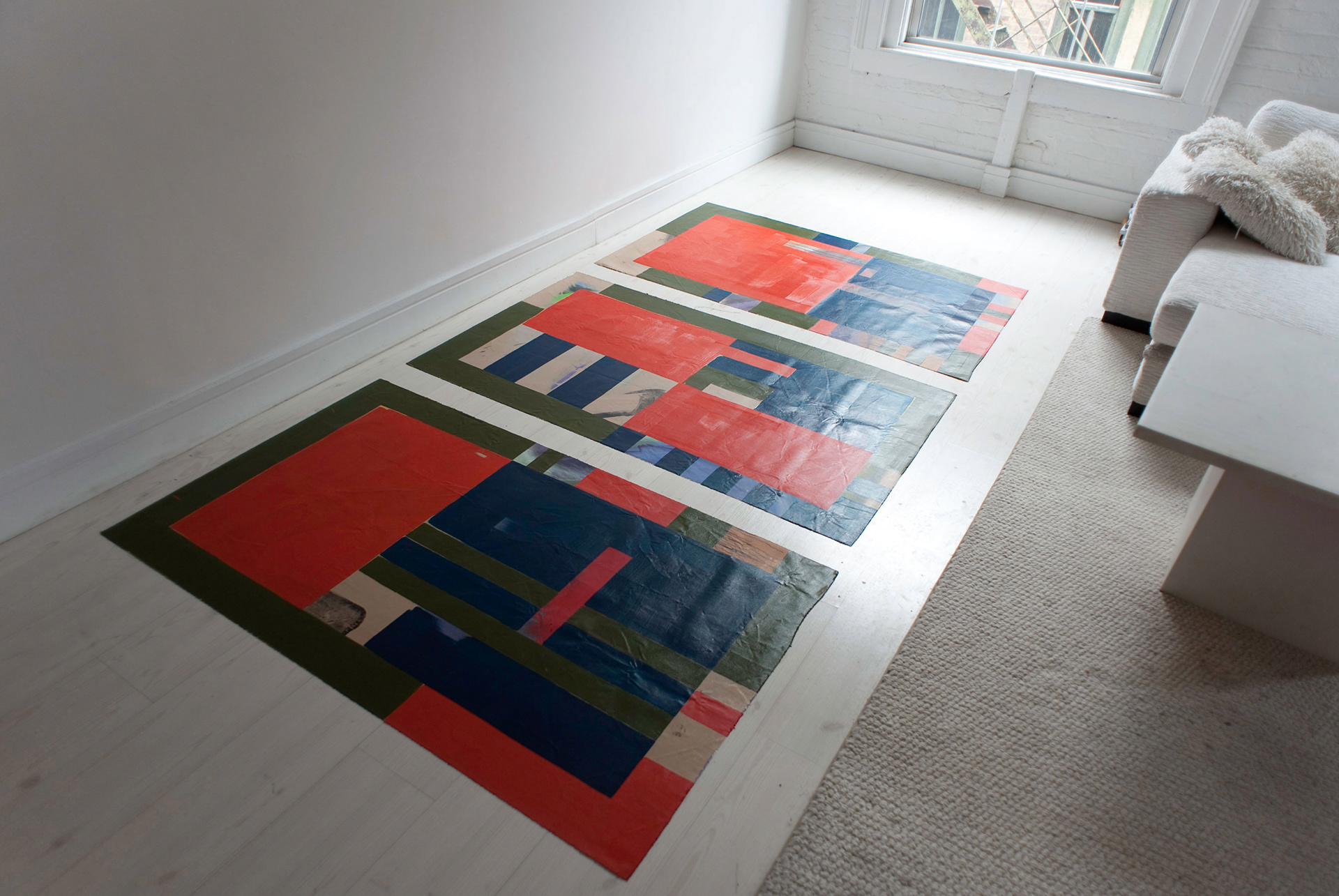 Assessing Earlier Efforts | 2021
Unmade two things that weren't working, and reassembled. Finished with the chains I'd had for a hundred years. Perfect, old, some unknown base metal in a fine rope (I can't stand rope chain), and an unattractive length... But I could never bring myself to discard them, they couldn't help how they were, someone had made them that way. So I would carefully return them to the box, freshly untangled, every time. Now they can serve honorably, beautifully, in the role they were obviously meant to play. Art does not allow one to be precious, but it can allow for precious things.
Cueva de la Pileta | 2017
In Spain, the oldest art I had ever seen, immediate, layered, ongoing, and fundamentally relevant. Art endures. 
An experiment. The only use of dye in my work. A decorative motif to suit the process, and a little nod to my favorite bugs.
Scrappy and resourceful, Rags have grace without pretension.
An Arrangement Between Hirst and Lalique | 2012
A discourse piece begot by tantrum, happenstance, and epiphany.
A challenge to myself: my work is verily who I am, yet nothing should be taken so seriously that it becomes unquestionable, untouchable.